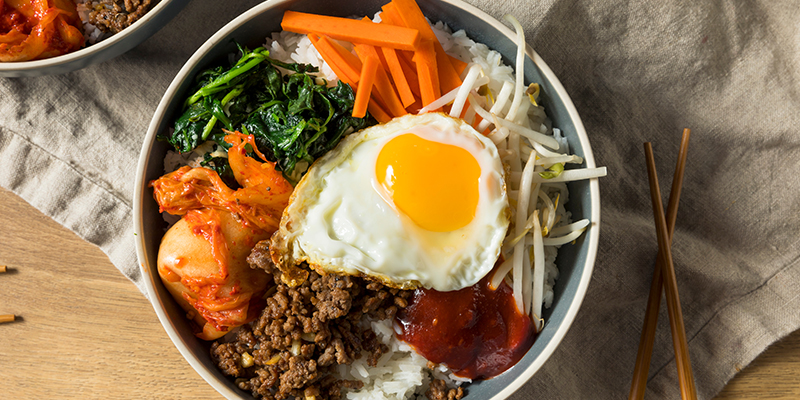 Won Kitchen Coming to Kern's
Won Kitchen Coming to Kern's
Calling all food enthusiasts and flavor adventurers! Brace yourselves for an explosion of taste that will transport your palate straight to the vibrant streets of Seoul. Get ready to embark on a culinary journey like no other as Won Kitchen prepares to grace Knoxville with its authentic Korean delicacies.
Imagine fluffy grains of perfectly cooked rice embracing tender slices of marinated beef bulgogi or succulent pieces of spicy tofu simmered in a rich gochujang sauce. Picture yourself savoring the mouthwatering aroma wafting from sizzling hot stone pots filled with bibimbap – a colorful medley of fresh vegetables, seasoned meat, and a perfectly fried egg crowning it all.
At Won Kitchen, every dish is meticulously crafted using traditional family recipes passed down through generations. Each bite tells a story; each ingredient is handpicked for its quality and authenticity. From the bold intensity of kimchi fermented over months to the soothing comfort found in steaming bowls of hearty seaweed soup or silky soft tofu stew – prepare your taste buds for an unforgettable experience.
Soon to be nestled within Kern's Food Hall, this new addition promises more than just mouthwatering meals. It symbolizes diversity and inclusivity—a celebration of cultures coming together under one roof. Whether you're seeking solace in familiar flavors or eager to explore new gastronomic horizons, Won Kitchen welcomes everyone with open arms.
Get ready Knoxvillians!
Get ready Knoxville, because something exciting is coming your way soon! Kerns Food Hall is set to open its doors and we couldn't be more excited. This upscale hub will feature a variety of cuisines from some of the best chefs in town. Whether you're craving sushi, tacos, or pizza, there's something for everyone here. Plus, the sleek and vintage atmosphere makes it the perfect spot for a night out with friends or a romantic date night. So mark your calendars and get ready to experience the newest addition to Knoxville's food scene – Kerns Food Hall!
Step right up and join the Kerns Food Hall family as a vendor! We welcome you with open arms to showcase your delectable cuisine at our bustling food hall. Imagine being surrounded by the aroma of various cuisines wafting through the air as patrons indulge in sensational bites from your food truck or boutique. Our upscale atmosphere is perfect for those looking for a night out on the town with friends or simply craving something delicious. With so many vendors sharing their unique creations, there's no better place to make waves and make a name for yourself than here at Kerns Food Hall. So what are you waiting for? Come be part of this exciting community today!