Kerns Food Hall
Coming Soon
Get ready Knoxville, because something exciting is coming your way soon! Kerns Food Hall is set to open its doors and we couldn't be more excited. This upscale hub will feature a variety of cuisines from some of the best chefs in town. Whether you're craving sushi, tacos, or pizza, there's something for everyone here. Plus, the sleek and vintage atmosphere makes it the perfect spot for a night out with friends or a romantic date night. So mark your calendars and get ready to experience the newest addition to Knoxville's food scene - Kerns Food Hall!
kern's food hall
for the foodies
For the foodies seeking an upscale and exciting dining experience, look no further than Kerns Food Hall. Nestled in the heart of our vibrant city, this culinary haven is a true haven for those with discerning palates. From sizzling meats to aromatic spices and delicate pastries, every corner offers a new gastronomic adventure waiting to be explored.
Vibrant Atmosphere
Bars + Lounges
Inside Kerns, you'll experience not only delicious food but also inventive drinks served up by expert bartenders. The flavors range from sweet to spicy and everything in between with ingredients like fresh fruit juices and exotic herbs. Sipping on one of their signature cocktails while socializing among friends is truly an exciting experience that will make you feel like part of Knoxville's elite crowd. So take a seat at the bar or lounge out on the couch because there's no better way to unwind than with a handcrafted cocktail at your fingertips!
Knoxville's Best
Music & Events
Kerns is the place to be if you're looking for a vibrant music scene that'll keep your heart beating and feet tapping all night long! From intimate concerts in cozy bars to outdoor extravaganzas like "Music on the Lawn," Knoxville has it all. Whether you're out with friends or planning a romantic date night, live music sets the perfect atmosphere for any occasion. So come join us as we dance the night away to some of the best live music around - we promise you won't regret it!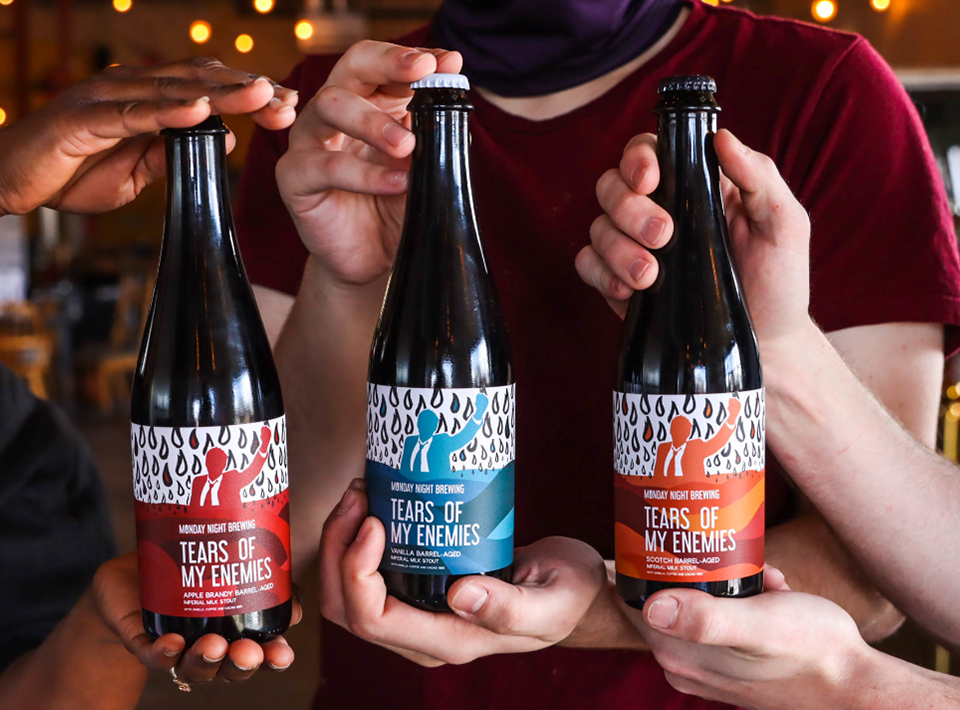 Shops + boutiques
RETAIL THERAPY
There's nothing quite like the thrill of retail therapy, especially when it involves exploring the charming world of local boutiques and shops. The anticipation of discovering unique gift ideas and one-of-a-kind finds is enough to make anyone giddy with excitement. From chic clothing to artisanal home decor, every item seems carefully curated by expert curators who have an eye for style and quality. With so many amazing options available at these local shops, shopping becomes less about buying something practical and more about treating yourself to a delightful experience that nourishes your soul as much as your wardrobe.
Coming 2023
Tour Kerns
Attention foodies and Knoxville residents, get ready to embark on a culinary adventure like never before! Step into the vibrant world of Kerns Food Hall, right from the comfort of your own home. Yes, that's right - watch the VR tour now!
Come Join Us
become a vendor
Step right up and join the Kerns Food Hall family as a vendor! We welcome you with open arms to showcase your delectable cuisine at our bustling food hall. Imagine being surrounded by the aroma of various cuisines wafting through the air as patrons indulge in sensational bites from your food truck or boutique. Our upscale atmosphere is perfect for those looking for a night out on the town with friends or simply craving something delicious. With so many vendors sharing their unique creations, there's no better place to make waves and make a name for yourself than here at Kerns Food Hall. So what are you waiting for? Come be part of this exciting community today!