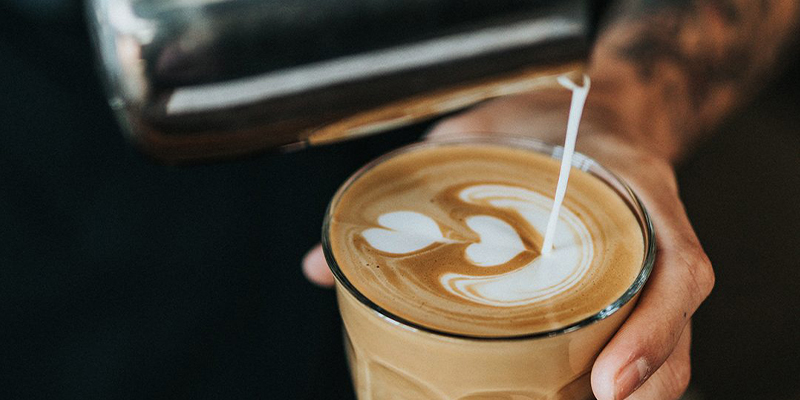 Awaken Coffee in Kern's Food Hall
Awaken Coffee in Kern's Food Hall
Awaken Coffee, a beloved staple for coffee connoisseurs in Knoxville's Historic Old City, is set to open a new chapter at Kern's Bakery Food Hall, broadening its horizons and promising to delight with its exceptional coffee, tea, and pastries​​. This expansion heralds a new destination for those seeking an immersive sensory experience, an oasis where the ambience and carefully crafted beverages are designed to create a haven for both the caffeine aficionado and the casual sipper alike.
The new location at Kern's Food Hall will not only serve as a place of respite in the bustling life of the city but also as a communal space for meaningful conversations and connections over expertly crafted cups of coffee and tea. Each sip promises to offer an extraordinary experience, enhancing ordinary moments with the magic of expert barista artistry​​.
As the opening day approaches, excitement builds for this new venue where every detail from the aroma of freshly roasted beans to the last drop in the cup is curated to awaken the senses and elevate the coffee experience to an art form in itself. Keep an eye out for Awaken Coffee at Kern's Food Hall, where every visit is set to be a remarkable journey into the art of caffeine.
Kern's Food Hall
Get ready Knoxville, because something exciting is coming your way soon! Kerns Food Hall is set to open its doors and we couldn't be more excited. This upscale hub will feature a variety of cuisines from some of the best chefs in town. Whether you're craving sushi, tacos, or pizza, there's something for everyone here. Plus, the sleek and vintage atmosphere makes it the perfect spot for a night out with friends or a romantic date night. So mark your calendars and get ready to experience the newest addition to Knoxville's food scene – Kerns Food Hall!