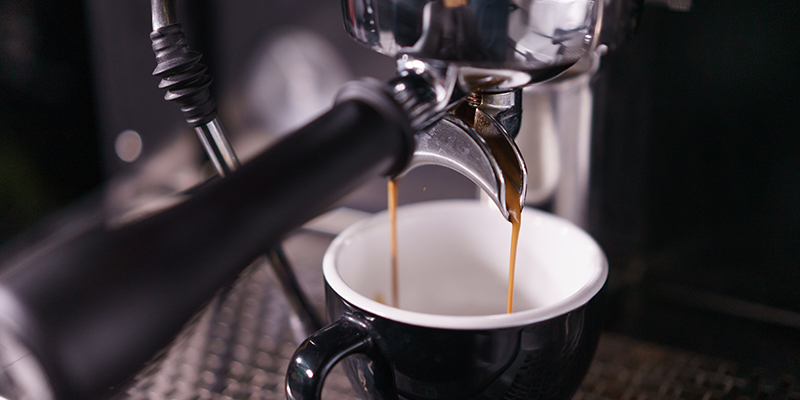 Awaken Coffee Coming to Kern's
Awaken Coffee Coming to Kern's
As a complement to its current location on Jackson Avenue in Historic Old City, Awaken Coffee will expand its thriving business to Kern's Bakery Food Hall. We look forward to their tasty coffee, tea and pastries!
Attention all coffee and tea aficionados in the heart of Knoxville! Brace yourselves for a sensory journey unlike any other as Awaken Coffee prepares to grace the vibrant scene at Kern's Food Hall. Nestled within this bustling culinary haven, an experience awaits that promises to awaken your senses and transport you to caffeinated nirvana.
Picture yourself stepping through the doors of this cozy sanctuary; a place where rich aromas envelop you like a warm embrace. The tantalizing scent of freshly roasted coffee beans lingers in the air while delicate wisps of steam dance from cups filled with carefully brewed teas. As your eyes wander across the menu, prepare to be captivated by an array of handcrafted beverages meticulously created by expert baristas who are artists in their own right.
Whether you're seeking solace amidst a bustling day or craving connection over conversations held between sips, Awaken Coffee is poised to become Knoxville's go-to destination for both caffeine enthusiasts and connoisseurs alike. From velvety lattes adorned with intricate latte art masterpieces to exotic loose-leaf teas sourced from around the globe – every sip will be nothing short of extraordinary.
So mark your calendars and get ready to embark on a remarkable voyage into flavor exploration. Soon enough, Kern's Food Hall will be welcoming Awaken Coffee with open arms – offering respite for weary souls yearning for exceptional beverages that elevate ordinary moments into magical experiences.
Get ready Knoxville, because something exciting is coming your way soon! Kerns Food Hall is set to open its doors and we couldn't be more excited. This upscale hub will feature a variety of cuisines from some of the best chefs in town. Whether you're craving sushi, tacos, or pizza, there's something for everyone here. Plus, the sleek and vintage atmosphere makes it the perfect spot for a night out with friends or a romantic date night. So mark your calendars and get ready to experience the newest addition to Knoxville's food scene – Kerns Food Hall!
Step right up and join the Kerns Food Hall family as a vendor! We welcome you with open arms to showcase your delectable cuisine at our bustling food hall. Imagine being surrounded by the aroma of various cuisines wafting through the air as patrons indulge in sensational bites from your food truck or boutique. Our upscale atmosphere is perfect for those looking for a night out on the town with friends or simply craving something delicious. With so many vendors sharing their unique creations, there's no better place to make waves and make a name for yourself than here at Kerns Food Hall. So what are you waiting for? Come be part of this exciting community today!