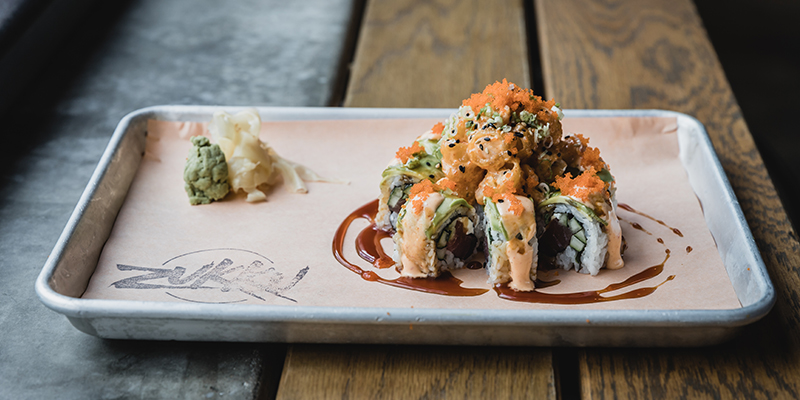 Zukku Sushi Coming to Kern's Food Hall
Zukku Sushi Coming to Kern's Food Hall
Knoxville, Tennessee, is set to welcome a culinary diversity to its food scene with the arrival of Zukku Sushi at Kern's Food Hall. The addition of Zukku Sushi is part of a broader expansion that includes a variety of vendors, from local favorites to new concepts like Mellow, a lifestyle brand by Lauren Fenske and Jessica Wang, aiming to offer affordable home décor and clothing. The food hall will host an array of food options like Ghanaian cuisine, BBQ, Italian, and more, enhancing the local gastronomic landscape. Moreover, established businesses like Awaken Coffee are expanding within this hub, leveraging the community and resources the food hall offers. For beer enthusiasts, Monday Night Brewing is set to offer a comprehensive experience with several venues, including a tap room and rooftop bars, as part of their sixth location. Additionally, a military-themed Drop Zone Distilling and an exclusive Atlanta speakeasy concept will bring unique flavors and experiences to Knoxville, complete with secret entrances and code words​​.
For a more in-depth look, you can explore the full article on Inside of Knoxville.
Kern's Food Hall
Get ready Knoxville, because something exciting is coming your way soon! Kerns Food Hall is set to open its doors and we couldn't be more excited. This upscale hub will feature a variety of cuisines from some of the best chefs in town. Whether you're craving sushi, tacos, or pizza, there's something for everyone here. Plus, the sleek and vintage atmosphere makes it the perfect spot for a night out with friends or a romantic date night. So mark your calendars and get ready to experience the newest addition to Knoxville's food scene – Kerns Food Hall!
For the foodies seeking an upscale and exciting dining experience, look no further than Kerns Food Hall. Nestled in the heart of our vibrant city, this culinary haven is a true haven for those with discerning palates. From sizzling meats to aromatic spices and delicate pastries, every corner offers a new gastronomic adventure waiting to be explored.