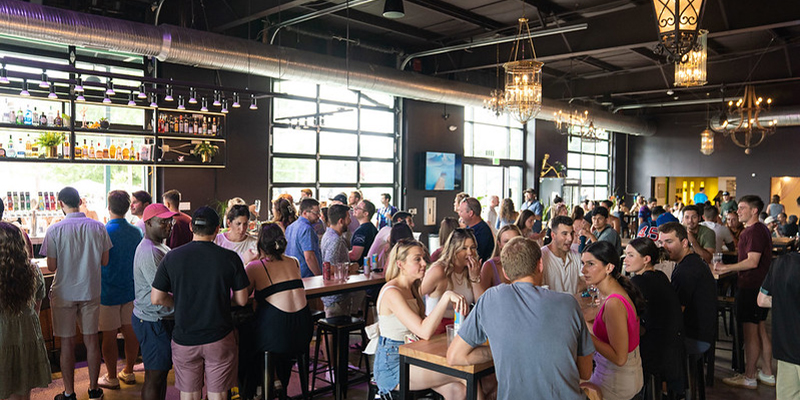 Monday Night Brewing at Kern's Food Hall
Monday Night Brewing at Kern's Food Hall
Immerse yourself in the vibrant craft beer scene as Monday Night Brewing marks its territory in the South Knoxville's historic Kern's Bakery Food Hall. With an ethos rooted in fostering relationships through exceptional beer, Monday Night Brewing stands as a beacon among America's top breweries, honored in the 2022 U.S. Open Beer Championship. Their journey from a passionate hobby among friends to a prolific provider of over 50 beer varieties exemplifies their commitment to variety and quality​​.
At Kern's, the Atlanta-born brewery will manage a 3,000-square-foot taproom with patio access, the central food hall bar, two rooftop bars, and another near the performance stage. This ambitious expansion underlines their dedication to being a part of the community, offering an 'easy-drinking and approachable' vibe that's aligned with the eclectic and comfortable atmosphere of Kern's Bakery​​.
Joining a diverse array of culinary and retail spaces, the food hall brings together a melting pot of chef-driven eateries and unique shops. From the allure of rooftop bars to the convenience of high-speed internet and outdoor entertainment, Kern's Bakery is poised to be a nucleus of social gatherings and entrepreneurial spirit, a space that promises something for everyone​​.
Monday Night Brewing's arrival is a testament to Knoxville's growing appeal as a destination for craft beer enthusiasts and foodies alike, a true celebration of community and craft.
Kern's Food Hall
Get ready Knoxville, because something exciting is coming your way soon! Kerns Food Hall is set to open its doors and we couldn't be more excited. This upscale hub will feature a variety of cuisines from some of the best chefs in town. Whether you're craving sushi, tacos, or pizza, there's something for everyone here. Plus, the sleek and vintage atmosphere makes it the perfect spot for a night out with friends or a romantic date night. So mark your calendars and get ready to experience the newest addition to Knoxville's food scene – Kerns Food Hall!