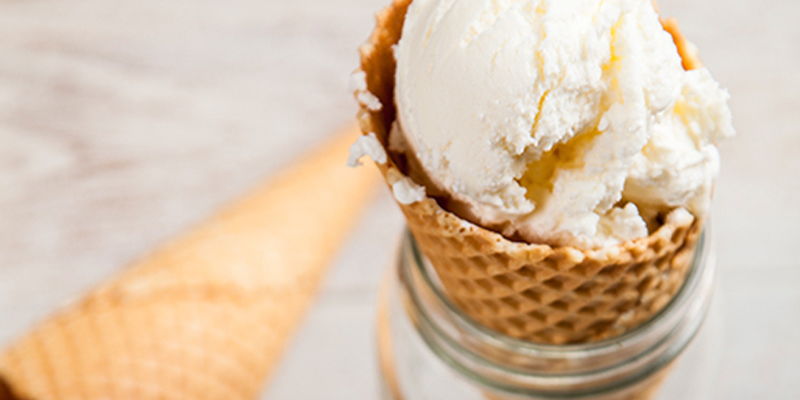 Irvey's Ice Cream at Kern's Food Hall
Irvey's Ice Cream at Kern's Food Hall
Irvey's Ice Cream, a beloved local provider known for its catering, events, festivals, and soon, a spot at Kerns Food Hall, is bringing its delicious homemade ice cream to the people of Knoxville, Tennessee​​. This addition is part of the transformation of the former Kern's Bakery into Knoxville's second food hall, with a new target opening date set for December​​. The food hall is a 16-acre mixed-use development that is attracting a variety of tenants, including Monday Night Brewing, which plans to open its sixth brewing location there​​.
Irvey's Ice Cream stands out in the local community for its dedication to creating homemade ice cream, a treat that promises to add a sweet touch to the Kerns Food Hall's diverse offering of food and drinks​​. As we wait in anticipation for the fall opening, food enthusiasts and ice cream aficionados alike can look forward to experiencing the unique flavors and creamy delights that Irvey's is known to offer.
This event marks a significant expansion for Irvey's Ice Cream, as they move from mobile operations to a permanent location within the food hall, further cementing their role in Knoxville's culinary scene. The presence of Irvey's at Kerns Food Hall is not just a win for the business but also for the local community, who will soon be able to enjoy their ice cream in a new, vibrant setting.
Kern's Food Hall
Get ready Knoxville, because something exciting is coming your way soon! Kerns Food Hall is set to open its doors and we couldn't be more excited. This upscale hub will feature a variety of cuisines from some of the best chefs in town. Whether you're craving sushi, tacos, or pizza, there's something for everyone here. Plus, the sleek and vintage atmosphere makes it the perfect spot for a night out with friends or a romantic date night. So mark your calendars and get ready to experience the newest addition to Knoxville's food scene – Kerns Food Hall!