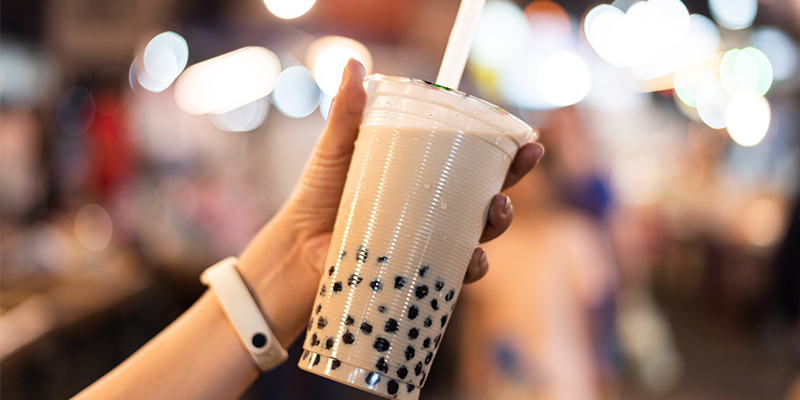 Hey Bear Café Coming to Kern's
Hey Bear Café Coming to Kern's Food Hall
Exciting news is brewing in the heart of Knoxville, and it's bound to delight all boba tea enthusiasts! The beloved Kern's Food Hall is about to welcome a new addition to its eclectic lineup of culinary delights: Boba Tea! Brace yourselves for an explosion of flavors that will transport your taste buds on a delightful journey.
For those who have yet to experience the magic, boba tea is more than just a beverage; it's an art form. Originating from Taiwan, this mesmerizing drink combines richly brewed tea with chewy tapioca pearls, creating an irresistible blend that leaves you craving more. And now, thanks to Hey Bear Cafe's upcoming venture into Kern's Food Hall, we'll soon be able to savor these tantalizing concoctions right here in our own backyard.
Imagine stepping into the hustle and bustle of Kern's Food Hall on a warm summer day. As you make your way through the vibrant stalls and mouthwatering aromas wafting through the air, you catch sight of Hey Bear Cafe's colorful corner dedicated solely to crafting these whimsical beverages. Curious customers gather around as skilled baristas work their magic behind gleaming counters adorned with rows upon rows of exotic teas and playful toppings.
With every cup filled at Hey Bear Cafe, expect a symphony of flavors that dance upon your palate like never before. The expertly crafted boba teas will transport you from being just another customer to feeling like an honored guest invited into a world of pure blissful indulgence.
Get ready Knoxville, because something exciting is coming your way soon! Kerns Food Hall is set to open its doors and we couldn't be more excited. This upscale hub will feature a variety of cuisines from some of the best chefs in town. Whether you're craving sushi, tacos, or pizza, there's something for everyone here. Plus, the sleek and vintage atmosphere makes it the perfect spot for a night out with friends or a romantic date night. So mark your calendars and get ready to experience the newest addition to Knoxville's food scene – Kerns Food Hall!
Step right up and join the Kerns Food Hall family as a vendor! We welcome you with open arms to showcase your delectable cuisine at our bustling food hall. Imagine being surrounded by the aroma of various cuisines wafting through the air as patrons indulge in sensational bites from your food truck or boutique. Our upscale atmosphere is perfect for those looking for a night out on the town with friends or simply craving something delicious. With so many vendors sharing their unique creations, there's no better place to make waves and make a name for yourself than here at Kerns Food Hall. So what are you waiting for? Come be part of this exciting community today!