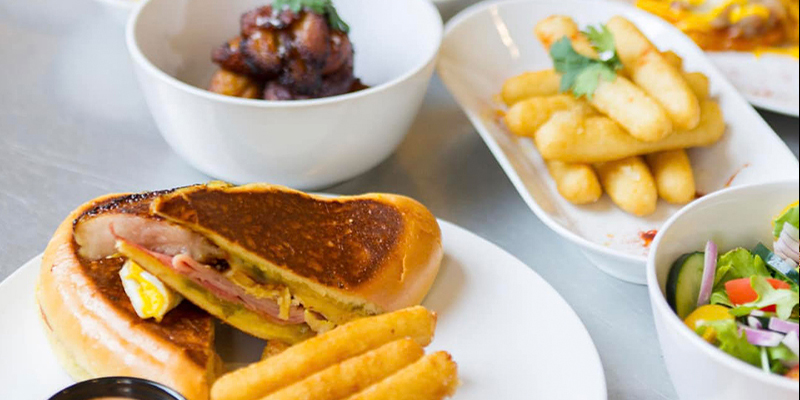 Hemingway's Cuban Kitchen Coming to Kern's Food Hall
Hemingway's Cuban Kitchen Coming to Kern's Food Hall
The culinary landscape of Knoxville, Tennessee is about to savor a taste of Cuban zest with the arrival of Hemingway's Cuban Kitchen at Kern's Food Hall. This new vendor promises an authentic Cuban experience, paying homage to the rich culture and heritage with each dish served. Food connoisseurs can expect a vivid throwback to the vibrant streets of Havana, as the kitchen prides itself on its genuine approach to Cuban cuisine​​.
Kern's Food Hall is poised to become a dynamic epicenter for food lovers, offering a slew of diverse cuisines from some of the most talented chefs around. This upscale food hub, with its sleek and vintage ambiance, is perfect for both a lively night out with friends and romantic date nights. The hall is a dream destination for the discerning palate, promising new and exciting gastronomic adventures around every corner​​.
Kern's Food Hall
Get ready Knoxville, because something exciting is coming your way soon! Kerns Food Hall is set to open its doors and we couldn't be more excited. This upscale hub will feature a variety of cuisines from some of the best chefs in town. Whether you're craving sushi, tacos, or pizza, there's something for everyone here. Plus, the sleek and vintage atmosphere makes it the perfect spot for a night out with friends or a romantic date night. So mark your calendars and get ready to experience the newest addition to Knoxville's food scene – Kerns Food Hall!
For the foodies seeking an upscale and exciting dining experience, look no further than Kerns Food Hall. Nestled in the heart of our vibrant city, this culinary haven is a true haven for those with discerning palates. From sizzling meats to aromatic spices and delicate pastries, every corner offers a new gastronomic adventure waiting to be explored.